The Big Kitchen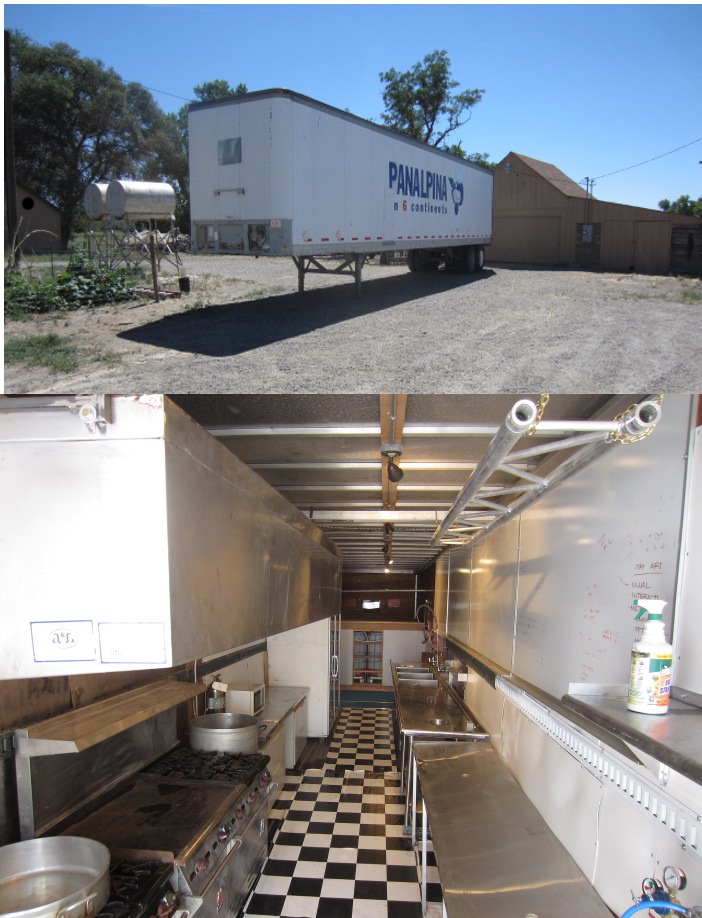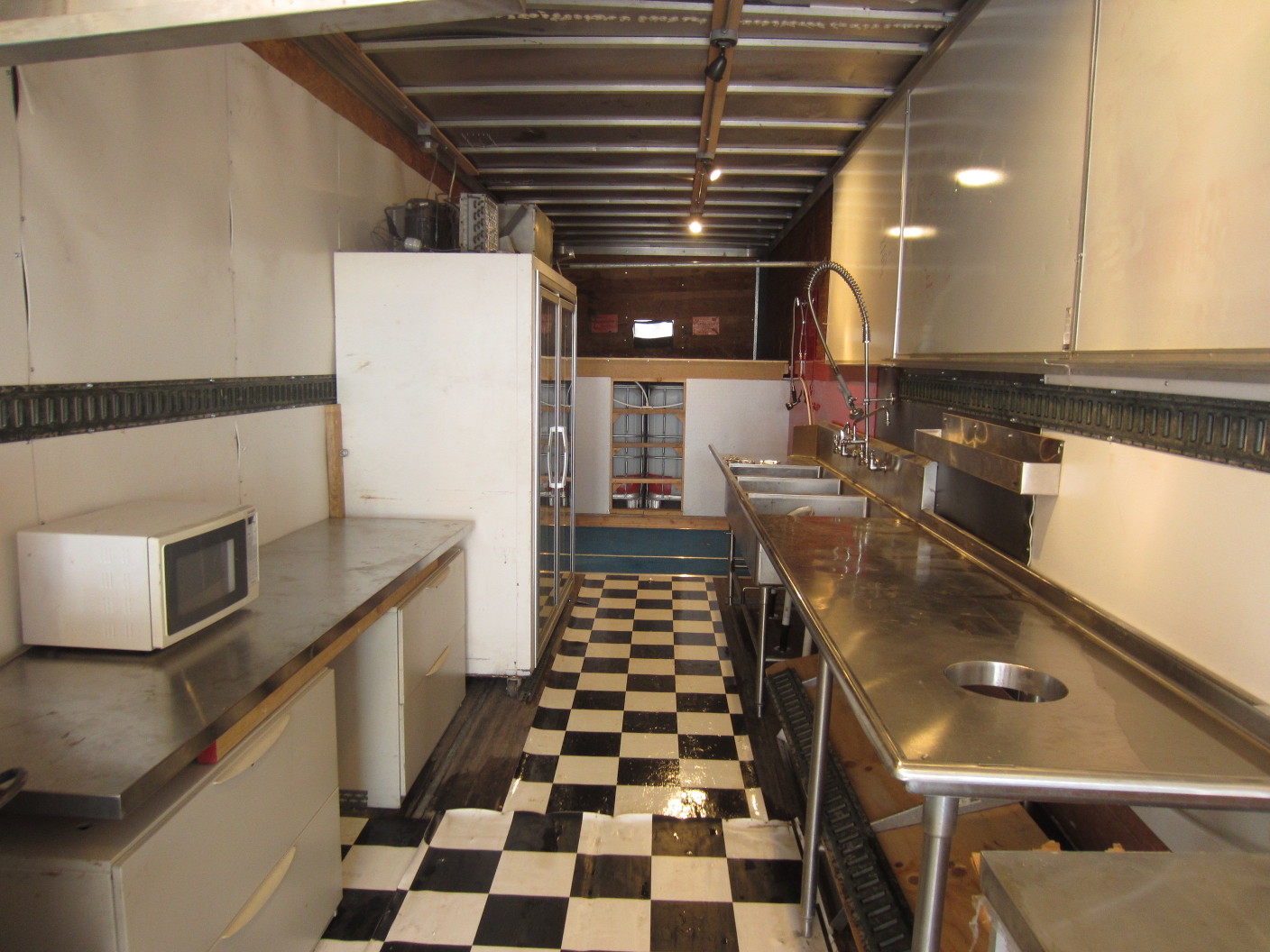 THE CLIENT: Playa Bike Repair
THE PROBLEM: Professional catering for 80 off-the-grid.
THE SOLUTION: The Big Kitchen is a 48' semi trailer that deploys to serve as the infrastructure for your entire camp. It has no living quarters, but rather a commercial kitchen to serve 50-100 campers, cold food storage, electrical distribution, showers, a cooled lounge area, greywater management, and 1200 gallons of drinking water storage. A deck slides in to double the cargo capacity for storage to the event, and the whole thing operates off-the-grid with generator power, propane fuel, and its own drinking water supply with greywater management.
Advantages Of A Semi Trailer

Roomy- as big as it gets. A larger kitchen than some urban eateries. Can haul your entire camp's stuff to the event.
Anonymous- Doesn't look like anything valuable is inside to steal. Doesn't look like a freaky-deaky hippie bus just begging to be pulled over.
Surprisingly cheap to store- Yard prices are low because most fleets are buying in bulk. Sometimes as low as $20/month compared to RV storage.
Always Gets There- Unlike a cook trailer you tow, you don't have to rely on your own truck to get it there. The commercial carrier ensures the delivery- even if the guy breaks down, they just send another truck. No spending your festival week in Nixon on the phone trying to get a tow to Reno while your camp goes without a kitchen.
THE RESULT: Available custom-made to your needs or for rent.
Labels: fabricate